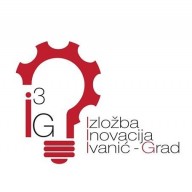 21/05/2018 - Lectures and Workshops - Lectures
Ivanić-Grad Innovation Exhibition
On 17 and 18 May 2018, the Institute of Physics participated for the third time at the Innovation Exhibition in Ivanić-Grad and won three gold plaques! Work has been presented within the program "The Star Was Born". Congratulations to the students and mentors!
The students presented the works that were created within the program "Zvijezda was born" under the guidance of our colleagues dr.sc. Slobodan Milosevic, Ph.D. Nazifa Demolija and dr.sc. Danijela Grgičina and Professor Mihaela Marceljak Ilić, Marko Movrea, Bernarde Mlinarić and Ines Dukić.
The work "The Influence of WI-FI Radiation on Reproductive Ability of Wine Flies" was represented by students from Antonio Babić, Petra Bertol, Luka Bulic, Tea Čutić, Barbara Kralj, Ivan Krešo, Dora Nevidal, Laura Petan and Tea Tesker.
The work "Plasma Water" was represented by Eva Pleše, Dominik Matišin, Magda Topić and Frano Karačić.
The work "Determining the Efficiency of Lighting Fixtures by Digital Holography" was represented by the students of Magdalena Primorac, Lea Grebenar and Borna Majreić.
The aforementioned works have won golden plectas, and congratulations to all of us for success!